Preparing Your Child For Cancer Treatment
Going through treatment for cancer or other serious illnesses can be a difficult or scary experience for children. Here are some useful tips and guidelines to help you prepare your child physically and emotionally for any medical procedures or treatment.
Preparing for the many aspects of cancer or blood disorders treatment can be overwhelming, and parents are often the most important source of comfort for their child during any kind of treatment or procedure. As a parent, it is natural to want to shield your child from any anxiety, pain or discomfort, but it is important to communicate honestly with your child about their treatment plan—and all that comes with it.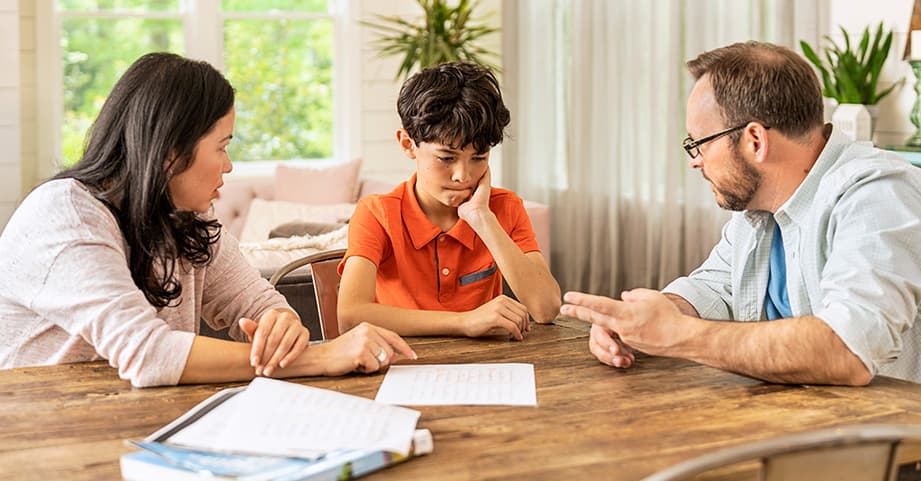 "It is good to talk early and throughout your child's treatment about what you are hoping for and what your worries are," says Katharine Brock, MD, MS, Director of the Supportive Care Clinic at the Aflac Cancer and Blood Disorders Center of Children's Healthcare of Atlanta. "We also recommend focusing on what we do have control over, such as taking our medications, how we live our lives, our attitude, and letting go of things we don't have control over, like what the MRI shows, or how the cancer responds to treatment."
Here are some ways to help prepare your child mentally and emotionally before beginning treatment:
Stay calm and in control of your own emotions before talking to your child. Children pick up on and react to your stress level.
Encourage your child to ask questions. If you do not have the answers, empower them to ask questions directly to their doctors, nurses or child life specialists.
Be honest and use age-appropriate language to explain what treatments they will be having and why. Our child life specialists and the Supportive Care Clinic are always available help you and your child cope with your new reality.
Discuss any side effects and changes in their body they may experience (weakness from chemotherapy, nausea, scarring and hair loss are a few examples).
Give them a safe space to talk about their fears, and be honest about your own feelings.
Treatment for cancer and blood disorders can be a long, tedious journey for kids and their families—one that most often begins with the child receiving a central line, port or IV. Getting a poke of any kind can cause your child to experience anxiety, as well as some pain and discomfort. While it's important to prepare your child mentally and emotionally, using the tips above, here are some ways you can advocate for them physically.
For port and IV: Advocate for cold/numbing cream. For small children, a "buzzy" toy that lights up and makes sounds can also be a welcome distraction—your child life team can provide these.
For toddlers and small children, sitting in mom or dad's lap in whatever position is most comfortable, for example, back to chest, chest to chest, or side sitting.
Any kind of touch can be comforting. Offer your hand to hold, or rub your child's feet or head.
Other ways to help your child cope during treatment and procedures:
Encourage your child to bring a comfort item. For younger children, this could be a special blanket or stuffed animal; older kids might use a tablet, book or video games as a welcome distraction.
Deep breathing—focus on breathing in through the nose and out through the mouth.
Have your child make a playlist of favorite songs to listen to during treatment.
Offer praise and encouragement, from simple tasks ("You are doing a great job holding your arm still") to bigger-picture support ("I am so proud of how brave you are.")
Watching your child experience the anxiety and discomfort that comes along with long-term treatment or emergency procedures is hard. While you can't always protect them from pain and side effects, you can be their biggest advocate and make sure they are ready for the challenge and that they feel comforted and supported. Our child life specialists are available around the clock in all areas of the hospital to provide education and support, every step of the way.
Emotional Wellness Resources
This content is general information and is not specific medical advice. Always consult with a doctor or healthcare provider if you have any questions or concerns about the health of a child. In case of an urgent concern or emergency, call 911 or go to the nearest emergency department right away. Some physicians and affiliated healthcare professionals on the Children's Healthcare of Atlanta team are independent providers and are not our employees.