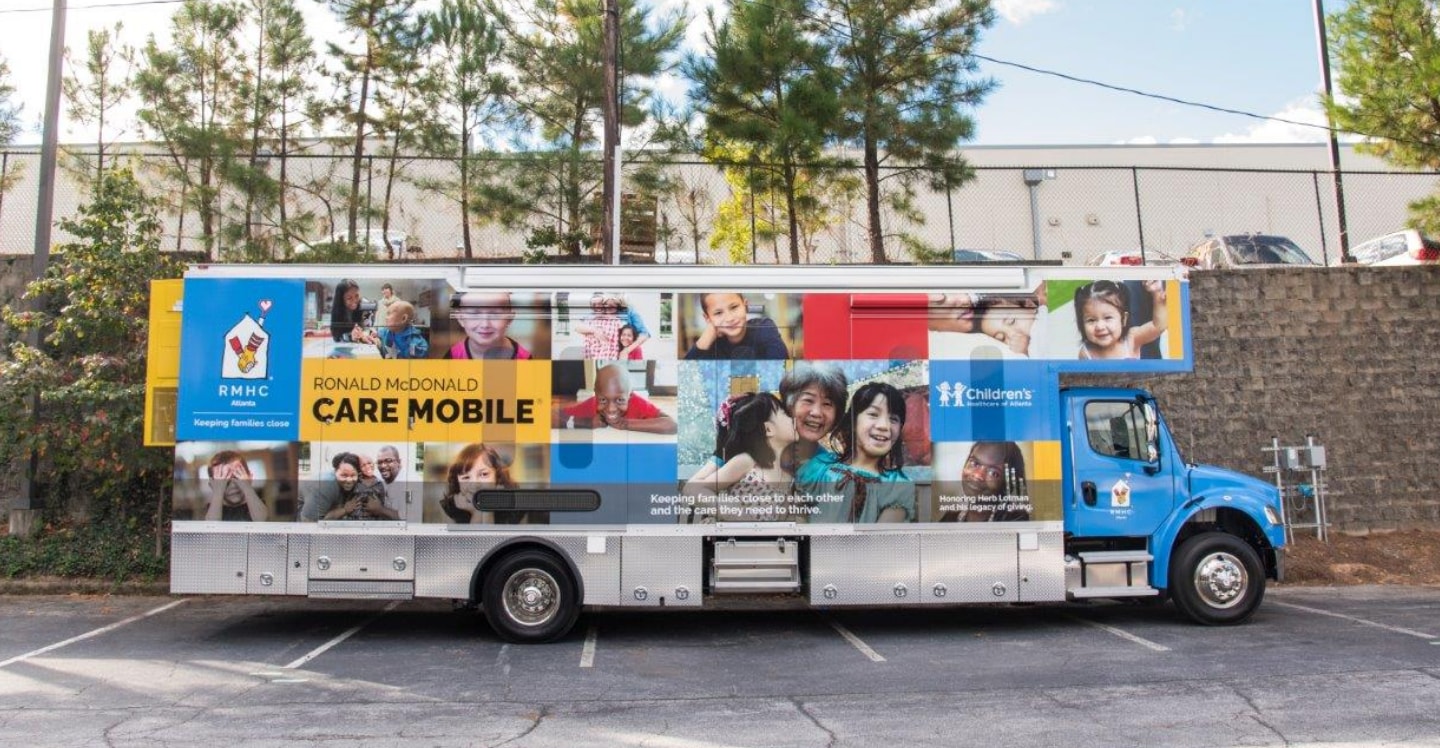 About the Ronald McDonald Care Mobile
The Ronald McDonald Care Mobile is a collaboration between Children's Healthcare of Atlanta and Atlanta Ronald McDonald House Charities. The 40-foot long, 8-foot wide fully functioning mobile medical clinic is dedicated to bringing primary care to children where they live, learn and play.
The Ronald McDonald Care Mobile, led by a nurse practitioner, is happy to provide health education, asthma care, school required immunizations, health checks, sports physicals and more to children.
Services offered
School-required immunizations
Health checks
Sick visits
Asthma care
Sports physicals
Hearing and vision screenings (3300 form)
Contact us
Please contact us for more information or call 404-226-0012.