Finding out your child has diabetes is never easy. However, it does get easier as you learn more about the condition and how it can best be managed. Because diabetes is a chronic, usually lifelong condition, learning how to help your child live with it as effectively and as easily as possible can give your child his best chance for a healthy life.
At Children's Healthcare of Atlanta, we understand the importance of sharing information and offering resources to help your child remain happy and healthy after a diabetes diagnosis. We offer a wide range of classes, tools and support, including:
Downloadable worksheets and charts for diabetes management
It all starts in the kitchen: learning how to eat, cook and shop for the right ingredients, as well as when to eat.
The Teaching Kitchen in the Center for Advanced Pediatrics offers an encouraging wellness environment for children living with chronic illnesses. Classes are community based and family centered, and kids and adults can learn the health—and often cost-saving benefits—of preparing their own meals.
The Teaching Kitchen is a chance for kids and adults to take classes taught by a chef, who is accompanied by a registered dietitian or educator, in addition to volunteers. Teaching Kitchen classes are a fun and educational experience, as they are hands-on, and demonstrations are conducted weekly, monthly, quarterly and seasonally.
Each course's curriculum provides:
Nutrition education
Meal-planning tips
Culinary skills
Food safety
Food variety
Social interaction
Financial management
Recipe handouts
Food tastings
Recipes
Healthy living starts in your own kitchen. Our Teaching Kitchen recipes are packed with delicious ingredients and are full of essential nutrients. Try one of these easy and affordable recipes to boost the health of your home-cooked meals.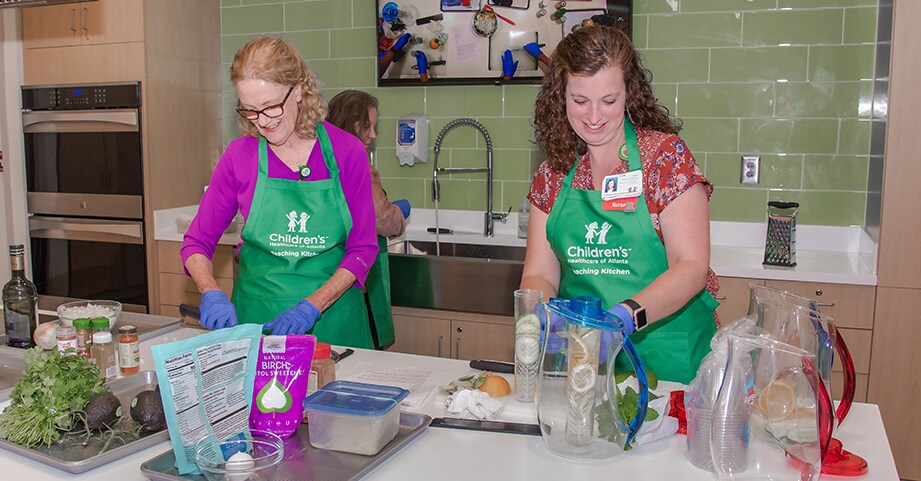 When caring for children with diabetes, having tips and information to care for them can be helpful. Below is additional information that our diabetes care team has for patients and families.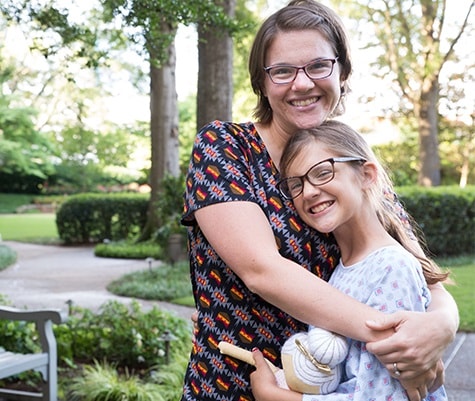 Check out these video resources to help manage your child's diabetes
As your child grows and develops, his views and feelings about having diabetes will change. In each stage, your involvement and attitude are critical. Until your child reaches adolescence, you will need to provide much of his care and supervise as he learns. While all children cope differently with diabetes, most children face some common issues.
Kids with diabetes need to know how to take care of themselves—and that they are not alone. Camp Kudzu is a nonprofit that offers camps and events just for Georgia's children and teens with Type 1 diabetes and their families. The focus is on fun, but the lessons learned regarding diabetes self-management skills are critical to long-term health.
Children who have access to quality diabetes management education at a young age can reduce their risk of diabetes-related complications. Camp provides vital education in a setting that gives each child the best chance of practicing lessons learned.