Introduction
Stephen Miller, MD, joined Children's Healthcare of Atlanta in 2020 as a Sports Medicine Pediatrician. Dr. Miller grew up in rural Illinois along the Mississippi River. He trained in pediatrics at Duke University Medical Center and later in pediatric sports medicine at Children's Hospital of Akron. He is board-certified in pediatrics and sports medicine. Dr. Miller enjoys helping young athletes manage non-operative musculoskeletal injuries. His specific clinical interests include adolescent back pain, throwing-related injuries and concussions.
Before joining Children's, Dr. Miller practiced pediatric sports medicine in Virginia Beach, Va. He has more than 15 years of experience serving as a high school team physician covering football, wrestling and the Beach District Gymnastics Tournament. He was also a team physician for Virginian Wesleyan University.
In his spare time, Dr. Miller enjoys fishing, being outdoors and playing board games with his family.
Focus of Practice
Musculoskeletal injuries

Concussion management
Areas of Interest
Spondylolysis and other causes of adolescent back pain

Stress fractures

Throwing-related elbow and shoulder injuries

Running-related pain

Sports-related concussion
Top 10 Tips for Preventing Shin Splints in Teens
Shin splints can be a painful obstacle for young athletes. Understanding risk factors and causes are key to preventing symptoms before they get worse.
learn more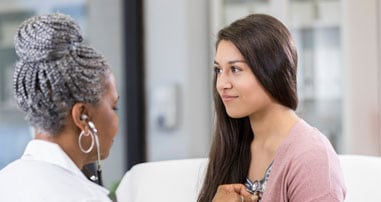 Why a Pediatrician Should Do Your Teen's Sports Physical
We recommend your child or teen continues to see a pediatric specialist for his healthcare needs, especially if he needs a sports physical each year.
learn more