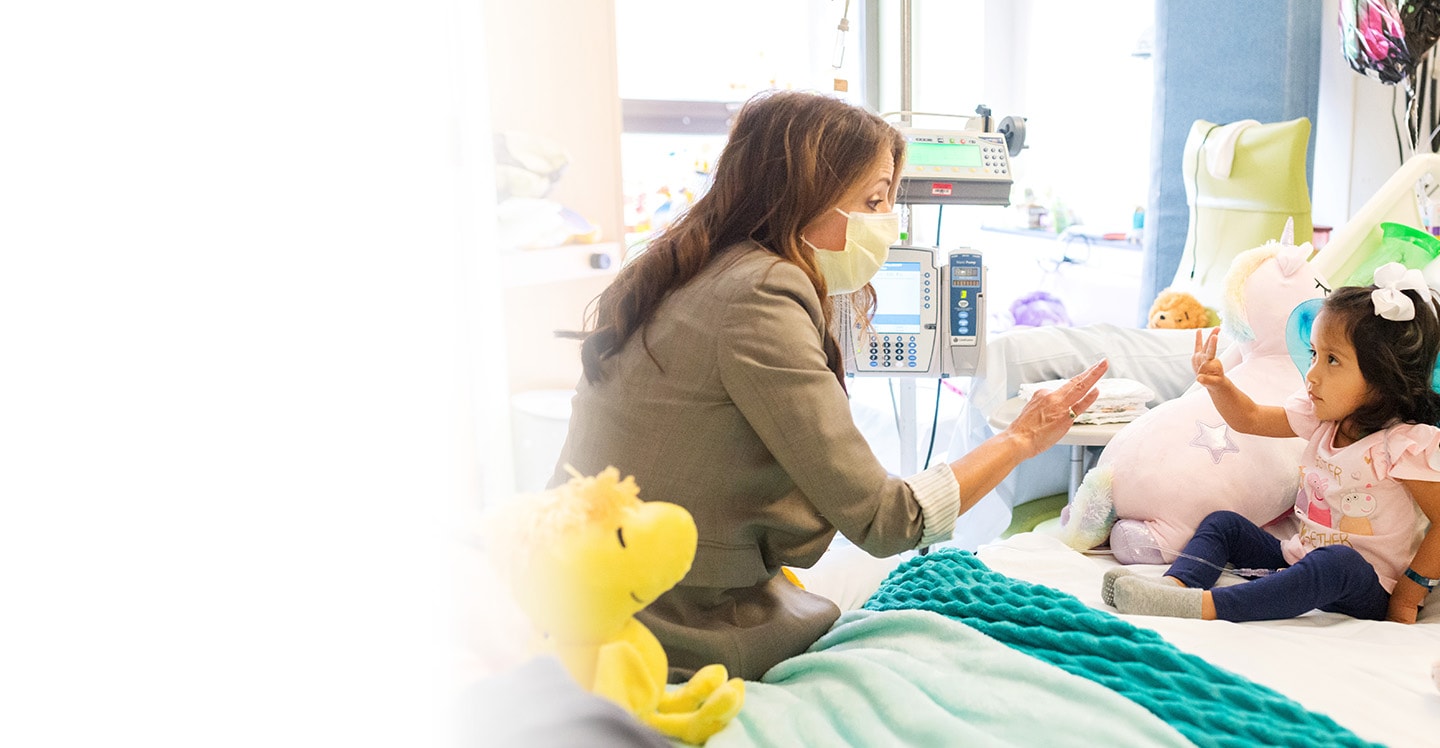 Our responsibility to serve all kids.
Children's provides a safe, respectful and caring environment for all kids. We treat our patients with dignity, respect, compassion and courtesy, and without regard to race, color, national origin, religion, gender or disability. We make accommodations for individuals seeking services with special communication needs, including impaired sight, hearing and limited English proficiency.
In 2022, Children's cared for more than 444,000 patients and handled more than 1,158,600 total patient visits.
Providing affordable care to more kids
Nearly 60% of our patients in 2021 were on Medicaid, PeachCare for Kids or unable to cover the cost of their care. In 2022, to allow more patients and their families to qualify for free or discounted care, Children's made several updates to our Financial Assistance Policy.
learn more
Enabling access for Georgia's kids
Our freestanding hospitals and strategically located programs help treat kids with complex childhood illnesses and provide access to 2,300 pediatric physicians across more than 60 specialties. Children's intentionally reaches kids in underserved areas with programs that meet their needs. For example, we have located specific programs for asthma, adolescent medicine, diabetes and sickle cell disease at Hughes Spalding in downtown Atlanta.
While most kids only need primary care, typically 1 in 5 children requires hospitalization or specialty care. We sustain strong relationships with hospitals and pediatricians across Georgia who refer their patients to us when specialized care is required.
We support local care across Georgia with programs designed to reach clinicians and practice providers where they are, through programs such as:
Physician-to-physician advice service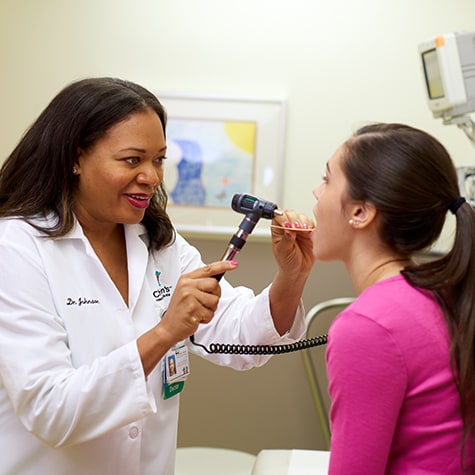 The Children's Care Network
The Children's Care Network (TCCN) is Georgia's only comprehensive pediatric clinically integrated network. It is a collaboration with independent providers to improve patient outcomes at a community level.
learn more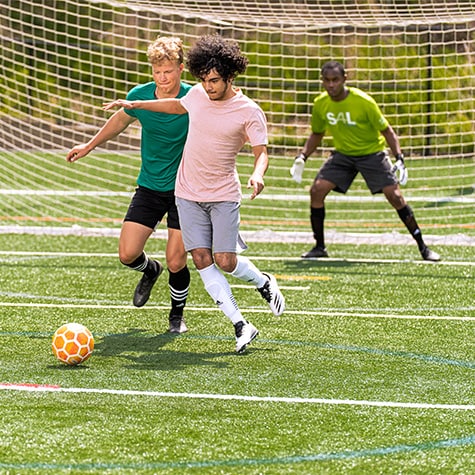 Advocating for Georgia's kids
Strong4Life is Children's child advocacy and prevention arm, backed by Children's doctors, nurses, therapists, dietitians and other wellness experts. Strong4Life focuses on obesity prevention, behavioral and mental health, injury and illness prevention, and child protection.
Learn more
A Focus on Rural Health
Children's is actively working with local partners to address the current and future needs for families in Georgia's 120 rural counties.
We are working with Mercer University School of Medicine and the Georgia Rural Health Innovation Center to launch a major initiative focused on improving access to pediatric healthcare in rural Georgia. In 2022, Children's established a dedicated and long-term sustainable fund of $200 million to support pediatric rural healthcare. Children's has committed to funding 10 full-tuition scholarships in 2023 through a program at Mercer University School of Medicine for medical students specializing in pediatrics who commit to serving in rural Georgia for at least 4 years after residency. In addition, this initiative will include pilot programs with rural hospitals and providers. To help rural hospitals better prepare and treat pediatric patients in emergency departments, this initiative will assist rural hospitals enrolled in the pilot program to be considered "Kid Ready."
Addressing the Behavioral and Mental Health Crisis
The number of kids visiting our emergency departments for behavioral or emotional crises has doubled since 2015. Children's is committed to helping Georgia become a national leader in behavioral and mental health and has created an endowment with a current balance greater than $550 million, one of the largest investments in child mental health by a healthcare system in U.S. history.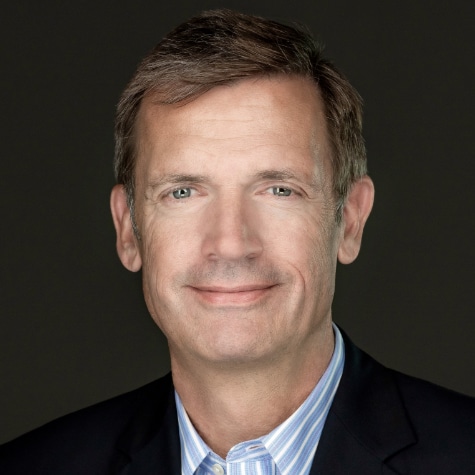 Our Commitment to Behavioral and Mental Health
John Constantino, MD, Chief, Behavioral and Mental Health at Children's, develops a comprehensive program to help stem a serious youth mental health crisis in Georgia and throughout the U.S.
Learn more
By creating space for diverse perspectives and experiences from all, we help ensure that kids, families, employees, physicians and leadership feel supported and seen.
Our Statement on Diversity
Children's welcomes and appreciates everyone, regardless of gender or gender identity, age, race, ethnicity, national origin, socioeconomic status, sexual orientation, political affiliation, religion, health status or family composition. Our goal is to be a place where people feel valued for their professional and personal contributions, and to be a model for standing against discrimination, and standing for diversity and inclusion.
We demonstrate our commitment to diversity in our employment policies and practices, training programs, benefits, recruitment and in how we communicate — because we firmly believe everyone deserves the right to be seen, heard and respected in an organization free of discrimination.
We will deliver the same high level of service and respect to each of our patients and their families throughout our communities. We will enhance the lives of the children we serve by ensuring that every child and every family feels welcomed, valued and understood in our trusted and caring environment.
Creating a brighter future for Georgia's kids also means caring for the planet they will inherit. Our teams are incorporating a variety of practices and programs to help us continuously improve our environmental stewardship. These efforts include tactical plans to reduce our environmental footprint as well as innovations that focus on conservation.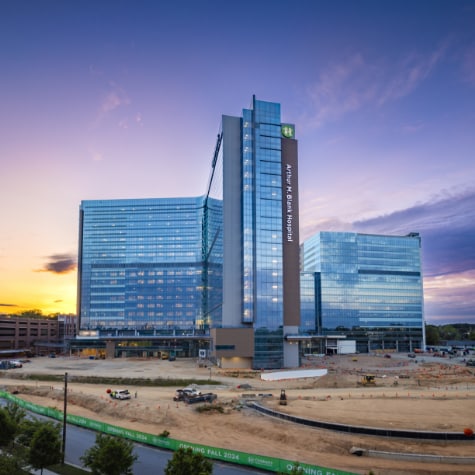 Promoting Conservation
The design and construction of our new facilities on the North Druid Hills campus present many opportunities for us to set a new standard for sustainability, including 20 acres of greenspace and 70% of patient rooms featuring garden views.
learn more
At Children's, we strive to create safe, healthy and welcoming environments both within our walls and within our community. We take a holistic approach to caring for our team and addressing the needs of children in our community.
Promoting a healthy workforce through employee wellness
In many ways, working at Children's is a calling. But even those who feel called to this special work have endured an extra dose of stress over the last few years. Our promise — People First, Children Always — reminds us to constantly find ways to uplift our workforce, supporting their mental and physical well-being.
Focus on physician wellness
When our physicians take care of themselves, they're able to provide better care for our patients. Led by our Chief Physician Wellness Officer, Dr. Will Border, we are implementing programs to help prevent the threats of physician burnout and stress at every angle, all while fostering resilience and providing excellent patient care.