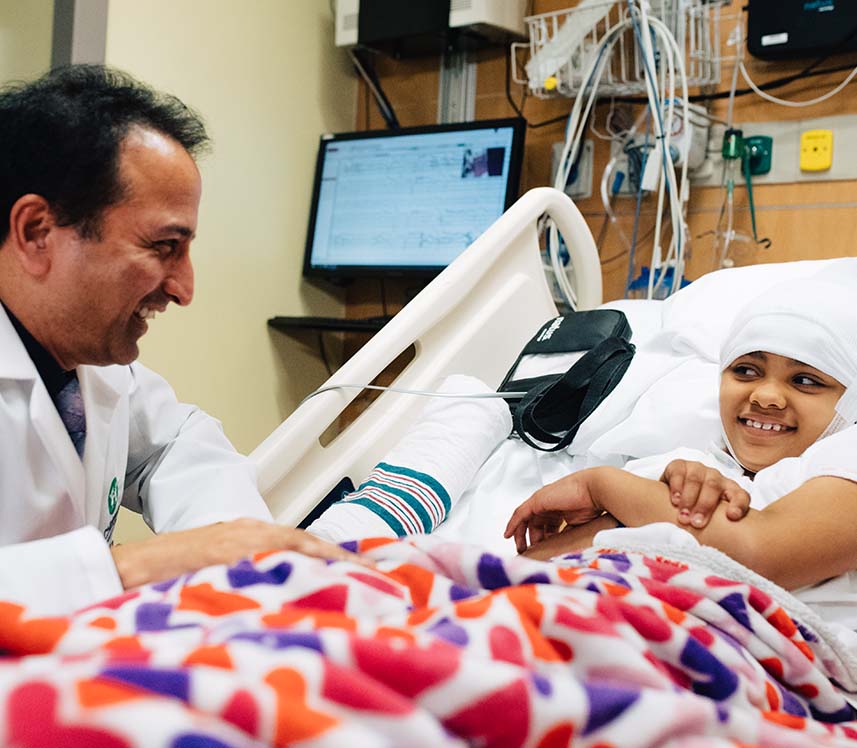 Care That Never Settles
From the nurse holding the child in the middle of the night to the researcher looking for the next breakthrough treatment, we're always looking to do more.
Children's Healthcare of Atlanta is one of the leading children's hospitals in the country.
As a leader in care, we are ranked among the nation's top pediatric hospitals by U.S. News & World Report's Best Children's Hospitals list, with four of our specialties in the top 10 and an additional four in the top 20.
We also have three of the busiest emergency departments in the nation, as well as the only Level 1 Pediatric Trauma Center and the only pediatric heart and liver transplant center in Georgia. The staff and services we provide are incredible in scope, scale and quality.
But we never settle. And we hope our future hospital will continue to raise the bar.
Specializing in Specialty Care
With more than 70 percent of the beds dedicated to critical care and specialty services, the new hospital will expand our ability to care for the kids who need us most. Quality care for patients is the driving force in the hospital's design.
A Hospital Reimagined
As a place that puts families first, we designed the North Druid Hills campus and Arthur M. Blank Hospital to create a high-quality care experience for our patients and their families, with more beds, more room for treatment and on-site resources to make everyday life easier. Even the campus itself is designed to promote healing through access to nature.
Planning for the Future
Children's intends to stay on the forefront of patient experience by designing the hospital to accommodate tomorrow's innovations, therapies and technologies. The Good Manufacturing Practice (GMP) lab will advance cutting-edge immune therapies in cancer and other diseases in which a patient's cells can be treated to act as their own cancer fighters, potentially avoiding chemotherapy or even bone marrow transplant. 3D printing capabilities will provide technology capable of designing lifesaving treatment options for our patients, such as a 3D-printed tracheal splint. Automated vehicles will transport linens, medications and lab samples, freeing up staff to do what they do best—take care of patients.
Our Kids Are Counting on You
With your support, we can extend high-level clinical care to those who need it.
DONATE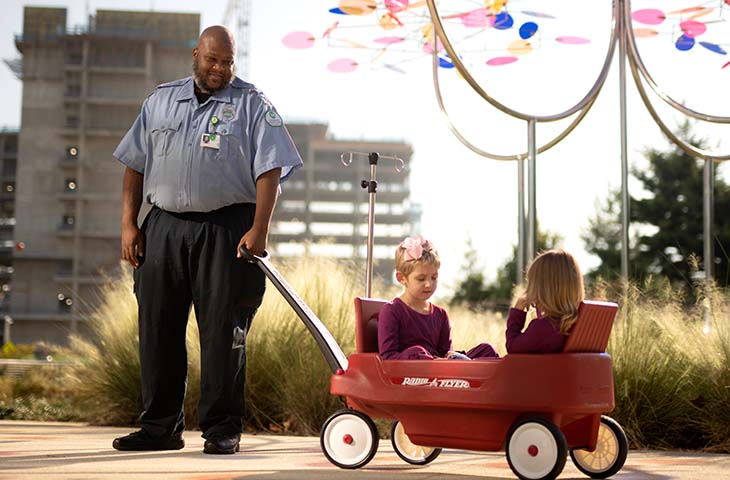 Planning for Innovation
The new campus is being designed with innovative features to create a better experience for patients and families.
READ MORE