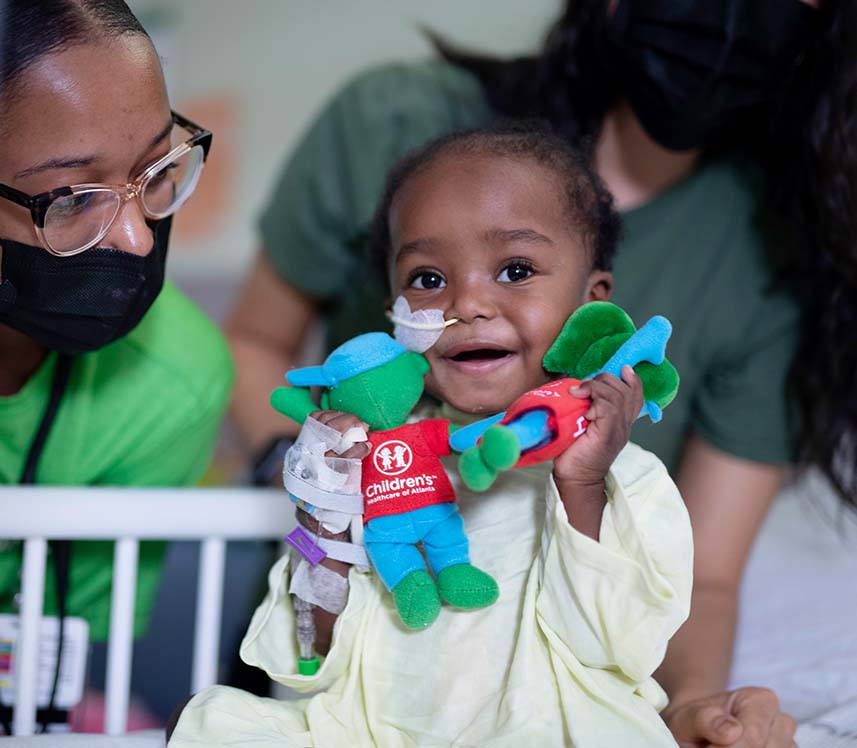 Join the fight for her future.
More than one million visits a year. Rare diseases, sudden accidents, life-changing events. When it comes to caring for kids, we've never settled for just good enough. We need your help—now more than ever—to give her the future she deserves.
COUNT ME IN
Help Us to Set Our Sights Higher, Dream Bigger
Why are we dreaming bigger? Because of the patients we see every day, fighting through their toughest challenges. Because of the parents we look in the eye on their toughest days. They are our why. When we see their determination and hope, we know we can never settle.
We want childhood to be the best time in a kid's life. But the need for specialty care is great. We need to fund research to find more cures, so kids can get better even faster—and so some won't even have to come in the first place.
The Next Major Advance in Pediatric Care Is Now
We're not just building a campus. We're working at every level to expand our reach, support our research and propel the future of pediatric medicine.

A Hospital Reimagined
We're combining inviting and innovative, healing and high tech, to create a hospital made just for our kids.

Cutting-Edge Pediatric Care
By expanding our capabilities and our resources, we can provide greater options and deliver even better care.

Tomorrow's Science, Today
Our commitment to research and innovation allows for tomorrow's treatments to be even more effective than today's.

Training the Next Generation
Our dedication to training equips the next generation of doctors and providers to answer the call.
Each and Every Dollar Matters
Be the Hero He Needs
His courage inspires us, his struggle drives us. Help us give him the care he desperately needs.
JOIN US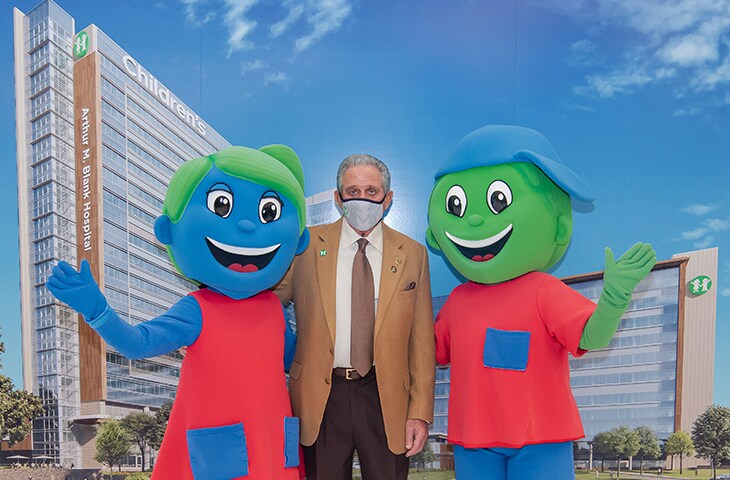 Announcing Arthur M. Blank Hospital
Made possible through a generous $200 million donation from Arthur M. Blank Family Foundation, Arthur M. Blank Hospital will be a huge leap forward in how we care for Georgia's kids.
READ MORE
Introducing Never Settle: A Campaign for Kids
Together, We Can Make It Happen
Help us continue raising the bar to provide the most advanced pediatric care available to kids throughout Georgia and beyond.
Donate
Follow Our Progress
What's new and what's next? Here's what's happening as we build our new campus.
Construction Updates
Get the latest on the amazing transformation that's taking place around our campus.
DIG IN
In the News
Check out the latest news and announcements, and follow along with our progress and plans for growth.
READ MORE
Our Future Campus
Seeing is believing. Be among the first to experience the future campus, which is based on years of careful planning.
Take a Tour