Patients & Families
Children are at the heart of everything we do. We designed our campus master plan with an intense focus on creating the best care experience for our patients and their families, including healthy interior rooms, the latest technology and "healing views" that provide access to daylight and nature, which scientific studies suggest reduces the use of pain medication and shortens the average patient stay.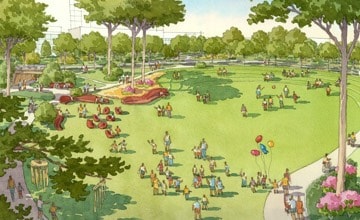 Our Community
Our campus will be a catalyst for health and wellness for our patients, families, physicians and staff and our community. We want to be part of Atlanta's future not only by healing Georgia's kids, but also by creating a pediatric healthcare destination that inspires a healthy, connected community.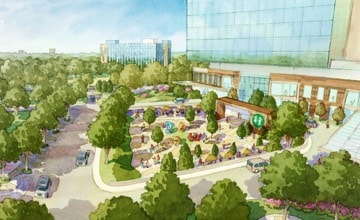 Environmental Wellness
We will innovate and take full advantage of the latest advances in technology and sustainability to build for our future. We are designing our campus to be healthy inside and out for our environment and our team of caregivers and those who support them.