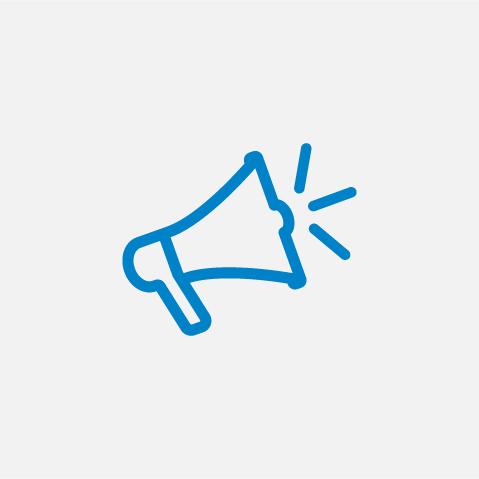 Children's Orthopedics and Sports Medicine: Now Open in Douglasville
On Sept. 6, 2022, Children's opened a new orthopedic and sports medicine clinic in Douglasville. With the opening of the new clinic, we transitioned our current patients and staff from our Villa Rica office to Douglasville. Call 404-255-1933 if you have questions.
learn more
Your young athlete's body is still growing, even as a teen. That's why your athlete needs care designed especially for growing bones, muscles and ligaments. Sports medicine specialists have special training that enables them to get kids moving and back on the field again—not just for one season but for many seasons to come.
Children's sports medicine
The Sports Medicine Program at Children's Healthcare of Atlanta is Georgia's only nationally ranked program for teens* and one of the only programs in the country dedicated exclusively to caring for growing athletes. This means we only treat youth and teen athletes so we have a wealth of experience treating pediatric sports injuries and illnesses.
Our sports medicine professionals deliver a complete package of care from start to finish. They guide athletes from assessment of their injuries through diagnosis, treatment and rehabilitation until they can safely return to play.
We treat common and complex sports injuries. Our team of pediatric sports medicine specialists includes:
Our team is trained in age-appropriate techniques and focused on treating sports-related injuries and conditions in growing athletes. They work collaboratively to give each athlete the best chance at a good outcome.
Children's has one of the largest pediatric sports medicine programs in the Southeast. We have 13 clinics, 11 sports physical therapy gyms, more than 25 sports physical therapists, and more than 30 certified athletic trainers at 40 high schools and clubs.
*U.S. News & World Report 2023-24
Elite and Pro Teams Want Us On Their Sidelines
Proud teammates with Atlanta United
We're the official pediatric healthcare system and sports medicine program of Atlanta United. The high-quality care delivered by the Sports Medicine Program at Children's is recognized across the nation, even by professional sports leagues like Major League Soccer (MLS).

DISCOVER MORE
When Should My Teen Go to a Pediatric Sports Medicine Specialist?
For a safe and speedy recovery from a sports injury, early detection is key. Detection of sports injuries can be difficult because they are not always traumatic—they can have subtle symptoms that progress over time.
Your teen athlete should see a sports medicine specialist if:
He suffers an acute injury that prohibits him from returning to sports.
Symptoms, such as pain, do not go away after rest or treatment at home.
If his training or performance is affected by an injury that has not been diagnosed or treated.
We provide a comprehensive assessment, treatment and expert advice for growing athletes with injuries and conditions that affect sports performance. Because we only work with kids and teens, we recognize when they're ready to progress to the next level of treatment and how to push them. We use special equipment and technology to find and correct techniques and mechanics to improve and refine sport performance. Our team performs research and also looks at outcomes to improve and refine treatments.
We offer a full range of comprehensive care options to get your athlete up and running again, including:
We also offer specialized treatment and testing, such as:
Dry needling, which involves licensed therapists placing very thin needles into muscle fibers. It can be used to help treat muscle pain, headaches, swelling and nerve problems.
Isokinetic testing, which is an objective way to evaluate dynamic stability of the knee joint to assess the quality of rehabilitation after surgery. With traditional strength training, an athlete lifts a set amount of weight. With isokinetic strength training, the amount of weight lifted varies, depending on how much effort the athlete puts forth.
Sports nutrition education
Our Trainers Make a Big Difference
We go where the athletes are.
Children's certified athletic trainers are trusted by over 40 regional high schools and clubs to deliver medical coverage at practices, games and events in your community. Our athletic trainers are hospital employees and provide injury prevention measures, emergency care and injury management.
Learn more
While general orthopedic surgeons who see adults can treat pediatric patients, children make up only a small percentage of their practice. Our team, on the other hand, are specialists in kids and teens, treating children and teens 100% of the time.
We have one of the largest pediatric orthopedic and sports medicine practices in the Southeast and four of our 15 orthopedic surgeons are dedicated to sports surgery for growing athletes. Not only are our surgeons trained in pediatric orthopedic surgery, they also specialize in sports medicine. We are the only nationally ranked pediatric orthopedics program in Georgia.*
Our surgery team works together with other disciplines to surround a patient with complete and comprehensive care. For example, our surgeons work closely with pediatric radiologists and anesthesiologists. We also partner with a patient's medical home and physical therapist after surgery to provide insight into the patient's recovery.
*U.S. News & World Report 2023-24
What sports surgeries does our team perform?
Our team of sports surgeons performs common and complex sports surgery procedures. Our team works to preserve your athlete's joint, bones and muscles to keep your athlete active for years to come. Here is a list of procedures our team performs:
Ankle arthroscopy
Cartilage preservation
Hip labral surgery
Knee arthroscopy
Meniscus repair
Rotator cuff repair
Shoulder arthroscopy
Shoulder instability surgery
How to prepare for sports surgery
There are many steps we recommend patients take to
prepare for their sports surgery
, including what to expect and what to bring with you.
What makes our sports surgery services unique?
Our highly specialized, pediatric-trained team:
Works to get to know your athlete beyond his injury or condition, including what drives your athlete, the sports he plays and his goals.
Is focused on getting your athlete back to sports safely and keeping him on the field or court for years to come.
Has experience with rare injuries and conditions as well as common ones, like ACL injuries and fractures.
Uses innovative surgical techniques that are driven by data and research.
Collaborates during surgery to achieve the best possible outcome for the patient.
Follows patients after surgery to track their outcome and adjusts surgical techniques accordingly.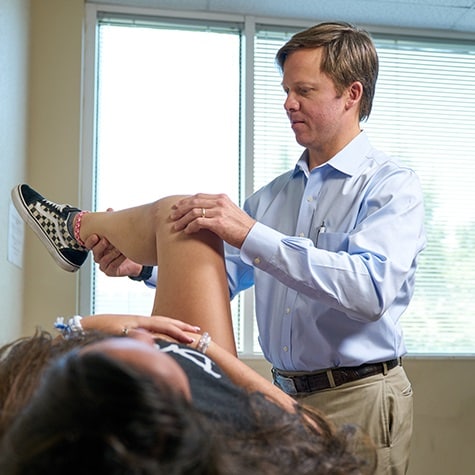 Innovation and Technology in Sports Surgery
Our physicians are leaders in sports medicine.
In addition to participating in national multicenter prospective study groups, we have more than 60 active research studies. Our focus on research and outcomes help us offer innovative surgeries and technological advances to treat growing athletes.
DISCOVER MORE
Sports medicine primary care physicians and surgeons
Our Sports Medicine Program, led by orthopedic and sports medicine specialists, includes doctors and surgeons who work closely with orthopedic surgeons in the community to help ensure complete, coordinated care is delivered seamlessly at our hospitals for growing athletes with sports medicine needs.
Our program is led by Michael T. Busch, MD, Surgical Director at Children's. Our orthopedic quality and outcomes initiatives are led by Crystal Perkins, MD, Medical Director at Children's.
Children's Physician Group–Orthopaedics and Sports Medicine
Sports medicine primary care physicians
Orthopedic surgeons
Certified athletic trainers
We have more than 30 certified athletic trainers on our team.
Physical therapists
We have more than 25 sports physical therapists on our team.
Some helpful sports medicine forms and resources