Our pediatric neurologists in the Comprehensive Epilepsy Center recognize and treat the special needs of infants, children and adolescents who have epilepsy. Your child will be treated by specialists who care for hundreds of patients who have difficult-to-control epilepsy each year. Our team of specialists combines the latest diagnostic, treatment and neuroimaging technology with a caring, child-friendly approach to deliver unique treatment options based on each child's condition and needs.
About our center
We specialize in diagnosis and treatment of children with difficult-to-control epilepsy (also known as refractory or intractable epilepsy).
Our physicians have completed extra certifications and training for epilepsy.
We offer advanced technology to help control epileptic seizures with minimal side effects.
We use medical and surgical evaluation, in addition to the ketogenic diet, based on the individual needs of each child.
National recognition
The National Association of Epilepsy Centers (NAEC) recognizes us as a Level 4 epilepsy center. Level 4 epilepsy centers have the professional expertise and facilities to provide the highest level of medical and surgical evaluation and treatment for patients with complex epilepsy.
We are an accredited EEG and EMG lab
Our EEG lab is accredited by the EEG Laboratory Accreditation Board of ABRET (LAB-EEG). We are the second hospital in Georgia and the 11th pediatric hospital in the country to achieve this accreditation.
Our electromyography (EMG) labs received Exemplary Status Accreditation from the American Association of Neuromuscular and Electrodiagnostic Medicine (AANEM). We are the only pediatric EMG lab in Georgia.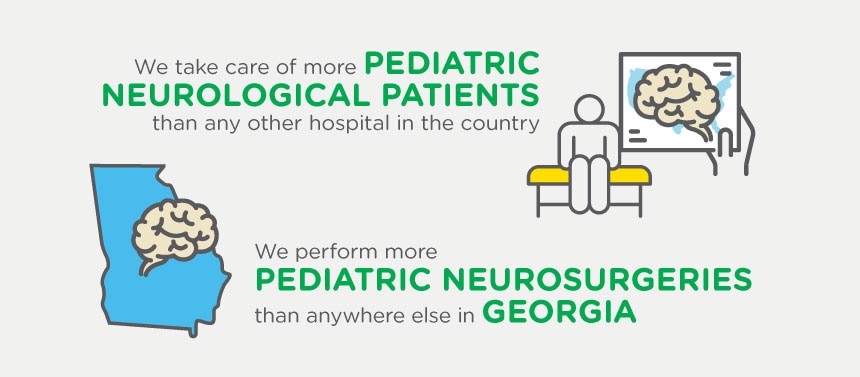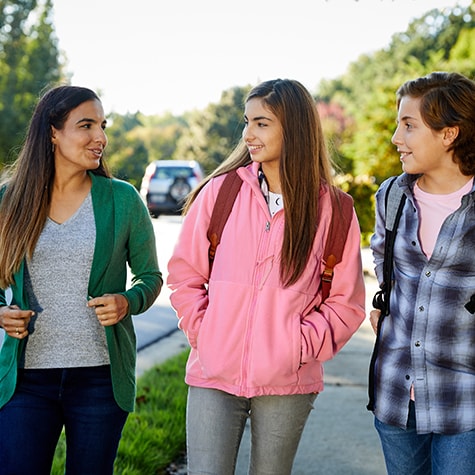 Epilepsy Support Groups
Find comfort with people who are going through a similar diagnosis.
When a child is diagnosed with an illness, it affects every member of a family. Our Comprehensive Epilepsy Center offers support groups for parents and children who are dealing with epilepsy and seizures.
Get Support
The goal of seizure management is to control, stop or decrease the frequency of your child's seizures without interfering with his normal growth and development.
Other goals of seizure management may include:
Proper identification of the type of seizure
Using medication specific to the type of seizure your child has
Using the least amount of medicine to achieve adequate control
Maintaining good medication levels
How do we diagnose epilepsy?
At Children's Healthcare of Atlanta, pediatric-trained doctors diagnose epilepsy with a physical examination and tests. A seizure might not be completely understood right away but tests can help our specialists find out more about the cause of your child's condition. We use advanced diagnosis, treatment and neuroimaging technology to provide better outcomes for children, and our team provides unique treatment options based on each child's condition and needs.
How do we treat seizures?
Specific treatment for a seizure will be determined by your child's physician based on:
Your child's age, overall health and medical history
Extent of the condition
Type of seizure
Your child's tolerance for specific medications, procedures or therapies
Expectations for the course of the condition
Your opinion or preference
Impact on cognitive functions and quality of life
Some treatments we offer include: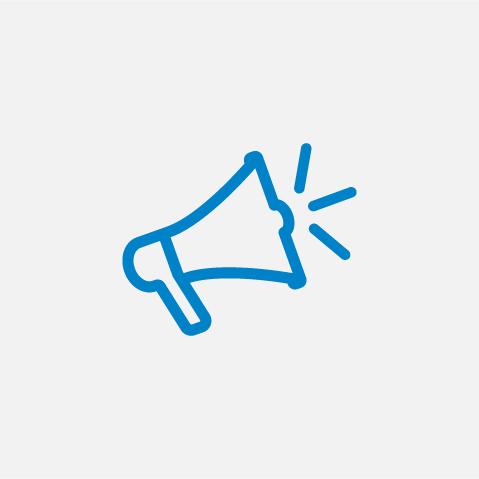 Epilepsy News & Updates
Children's Epilepsy Surgery Team Completes First Pediatric Awake Craniotomy in Georgia
A multi-disciplinary team of specialists came together to perform this advanced procedure—a testament of our commitment to transforming the future of pediatric care. Performed while the patient is awake and responding to questions, this innovative procedure seeks to maximize brain function preservation while removing a tumor, with the goal of minimizing a patient's seizures and improving quality of life.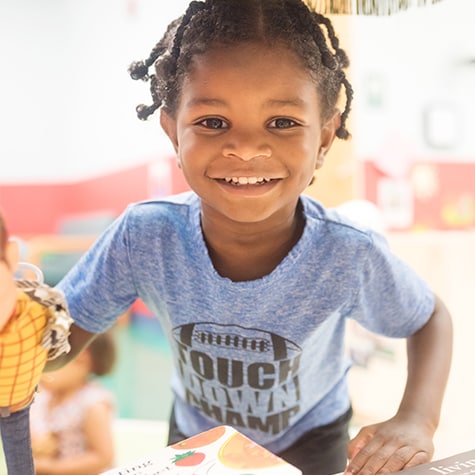 What Is the Ketogenic Diet?
Learn how the ketogenic diet can positively impact your child's neurological treatment.
Children who are having problems with medicine, or whose seizures are not being well-controlled, may be placed on a special diet called the ketogenic diet.
LEARN MORE
Epilepsy is a seizure disorder and neurological disease, and one of the most common disorders of the nervous system that affects people of all ages, races and ethnic backgrounds. It happens when a person experiences sudden, reoccurring seizures.
What causes epilepsy in kids?
There are many possible causes of epilepsy, including tumors, genetic mutations, strokes and brain damage from illness or injury. In many cases, there might be no detectable cause for epilepsy.
However, unlike adults, children and adolescents with epilepsy can undergo treatment during critical stages of their development.
Having a child diagnosed with epilepsy can be a stressful, overwhelming experience. At Children's, our top priority is to provide the most advanced treatment available to our patients, while also supporting their family. Family is a vital part of a child's healthcare team, fostering well-being, security and comfort. With this in mind, we prioritize educating families regarding a patient's unique medical history and treatment plan. Whether treating a toddler during an emergency or helping a teen through recovery after neurosurgery, we make it our mission to provide the best care—and best experience—for every child and their family.
We work to support your whole family while your child is in our care—and after she goes home.