The Many Ways to Support Children's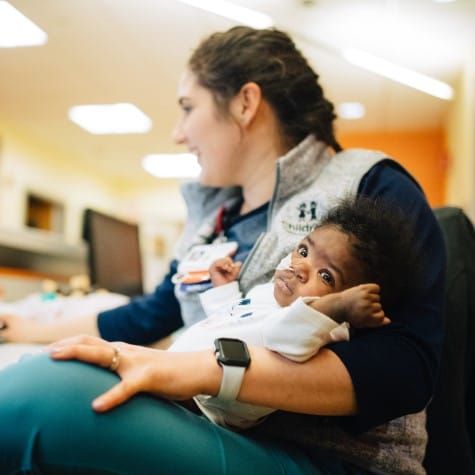 Who We Are
About the Foundation
The Children's Foundation relies on volunteers in the hospitals and in the community. Each year, in-hospital volunteers donate more than 127,000 hours of their time, and community volunteer groups raise millions of dollars for Children's through fundraisers.
LEARN MORE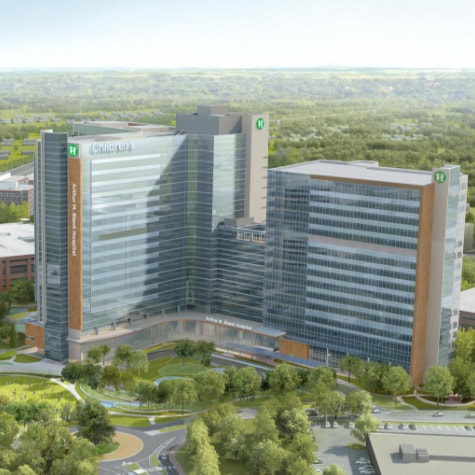 The Future of Pediatric Care
A hospital reimagined
When it comes to caring for kids, we've never settled for just good enough. We need your help—now more than ever—to give our patients the futures they deserve.
JOIN US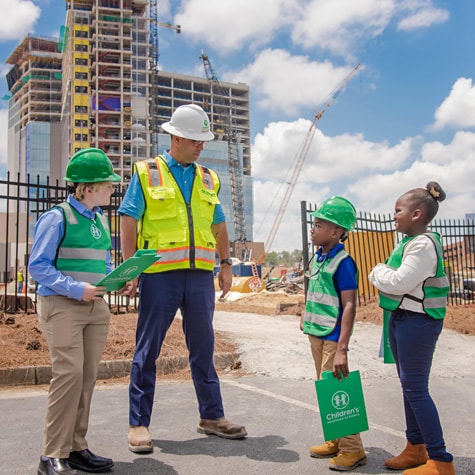 2022 Annual Report
Thank you for your unwavering commitment to our mission.
In this Annual Report on giving, you'll see the incredible impact we've made and how your gifts are making a difference on the lives of kids and families who depend on us. This is a testament to your commitment to put Georgia's children first.
read the report
Stories of hope and innovation from patients at Children's
Born With Down Syndrome and a CHD, Locklyn's Determination Shines Through

When newborn Locklyn was diagnosed with Down syndrome, her parents were bombarded by information. And then came more difficult news that Locklyn had a heart condition.

After an Emergency Liver Transplant, Samerah Is More Determined Than Ever

When the sudden onset of acute liver failure required Samerah to undergo an emergency liver transplant, the teen approached the procedure and challenging recovery with optimism.

Diagnosed With a Rare Heart Defect, Nathan Tackled Open-Heart Surgery

When 6-year-old Nathan was diagnosed with a rare heart defect, his family turned to Children's for a heart surgery others deemed impossible.

Meet Mary: Back in the Marching Band After Surviving Two Brain Tumors

One month into her first year of high school, Mary was diagnosed with two brain tumors. Her parents turned to the Aflac Cancer and Blood Disorders Center of Children's for nationally-ranked care, and this unstoppable teen never missed a beat.

Meet Tanvi: Three-Year-Old is Thriving After Four Spinal Surgeries

Adopted at 21 months of age, Tanvi had never seen a doctor. After being diagnosed with a rare spinal disorder, her family turned to Children's for specialized pediatric surgical care.

Meet Caleigh: Unstoppable After Open Heart Surgery at Two Years Old

When newborn Caleigh was diagnosed with an atrial septal defect requiring open heart surgery, her parents turned to Children's Heart Center for nationally-ranked care.

Meet Nolan: Getting Back on the Baseball Field After Osteosarcoma

When 8-year-old baseball player Nolan was diagnosed with cancer in his femur, his family turned to Children's for life-saving cancer care and pediatric sports physical therapy to help get him back in the game.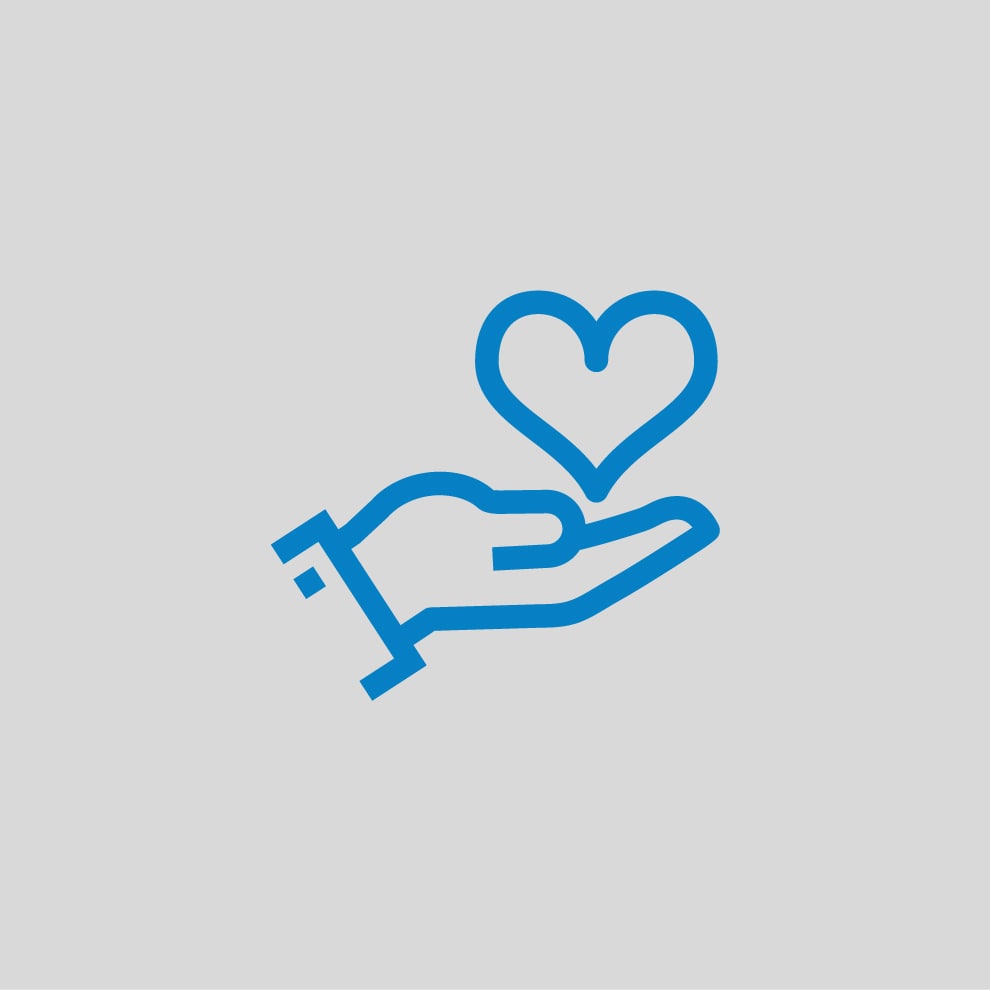 2022 Donor List
Making a difference in pediatric healthcare
Children's appreciates the many generous donors who understand our vision and mission. Their involvement through financial contributions is vital to our patients, families and community, as we rely on that support to enhance the lives of children.
See Our Supporters