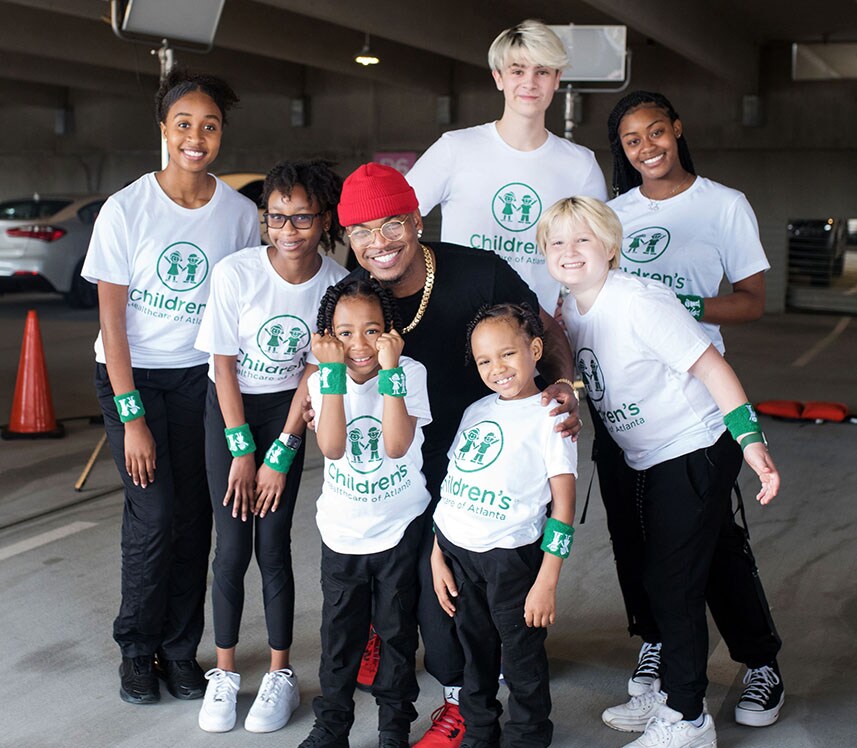 Never Settle Challenge
Join Grammy-winning artist NE-YO in a dance challenge you can help go viral to show your support for Children's.
Children's is teaming up with recording artist NE-YO for the Never Settle Challenge, a dance-off and sing-a-long to get Atlantans in sync and hyped up about what's in store for the future of pediatric care in Georgia.
The Never Settle Challenge is your chance to show off your dance moves and show your support for Children's. Just take a look at the video below to see the catchy new song and dance written and choreographed especially for us by Grammy-winning performer NE-YO.
Once you master the dance, make a video and share it on your social media with #NeverSettleChallenge. Why? Because it's fun. And because every share helps us spread the word about our greatest endeavor yet to help make kids better today and healthier tomorrow.
Dance Partners & Change Makers
Through Never Settle: A Campaign for Kids, we are inviting our community to join us in our effort to build the hospital of tomorrow. Together, we can transform the future of pediatric care in Georgia and beyond by expanding our reach, broadening our research capabilities and growing our clinical services.
Your support, whether you're sharing your dance moves or making a donation, helps our not-for-profit continue to meet the growing demand for specialized pediatric care. As NE-YO knows, we can't do it alone.
A father himself who proudly calls Atlanta home, NE-YO is helping us get the word out about our vision for the future because he shares our belief that nothing matters more than kids. And he knows that we'll never settle until every child in Georgia has access to the comprehensive, quality pediatric care they deserve—today and for generations to come.
Want to help us do more for Georgia's kids? Then get your groove on with NE-YO!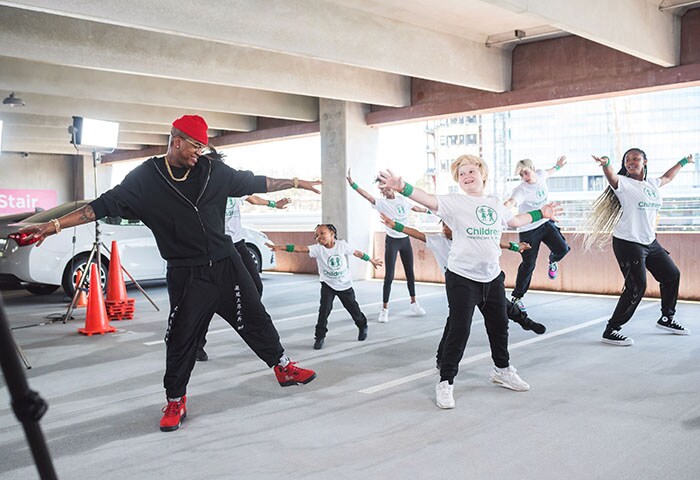 Setting Our Sights Higher and Dreaming Bigger
We'll never settle because nothing matters more than kids. And with your help, we'll keep pushing for the best and striving to keep Children's at the forefront of pediatric care worldwide.
Donate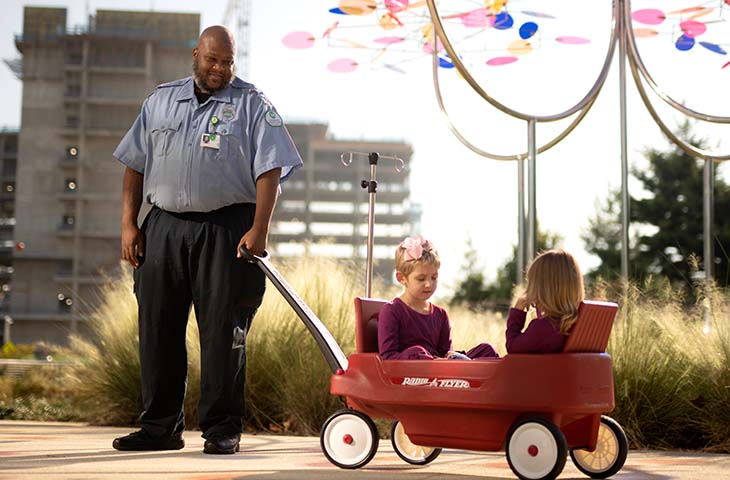 Planning for Innovation
The new campus is being designed with innovative features to create a better experience for patients and families.
READ MORE
Be the Hero He Needs
His courage inspires us, his struggle drives us. Help us give him the care he desperately needs.
JOIN US